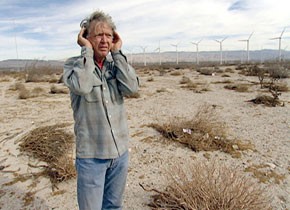 Artists at Work
A Tribute to Reinhard Wulf
December 12 to 14, 2012
From the mid-1960s until well into the 1990s, the "Third Networks" of German public television were among the leading institutions in European film education – foremost among them the film department of WDR (Westdeutscher Rundfunk). Their essayistic reflections on cinema, portraits of filmmakers and diverse contributions to the historical and contemporary understanding of film influenced generations of cinephiles. The work of WDR's film cultural staff and commissioning editors (according to Wilfried Reichart, they "were actually more tolerated than loved" by the network executives), amounted to a subversion of their own medium: they celebrated, researched, and deeply studied what was impossible in television: cinema.
Over the past two decades, this tradition was most strongly upheld by Reinhard Wulf and his Kinomagazin – produced by WDR in Cologne and broadcast on 3sat. As the responsible editor for the series from 1990 to 2012, Wulf advocated an open and unpredictable concept of film, representing both avant-garde films and 'B' movies, the cinematic works of visual artists as well as the major figures of contemporary arthouse cinema.
Aesthetically, Wulf and his collaborators consistently avoided the watered-down approach towards "covering" the cinema which pervades television journalism. His own films about filmmakers, for instance, are prime examples of how the artistic process can be illustrated authentically through unobtrusive observation, unconstrained conversations, and waiting for significant moments. In the selection of works for this tribute, exemplary (film) artists are portrayed at work: William Kentridge, Christian Petzold, Theo Angelopoulos, James Benning and Mark Lewis. Lewis also contributes one of his own principal works to this series: Backstory (2009) will be shown in connection with Reinhard Wulf's portrait of the artist, Mark Lewis – Nowhere Land (2011). 
Reinhard Wulf will be present at all screenings.
Related materials