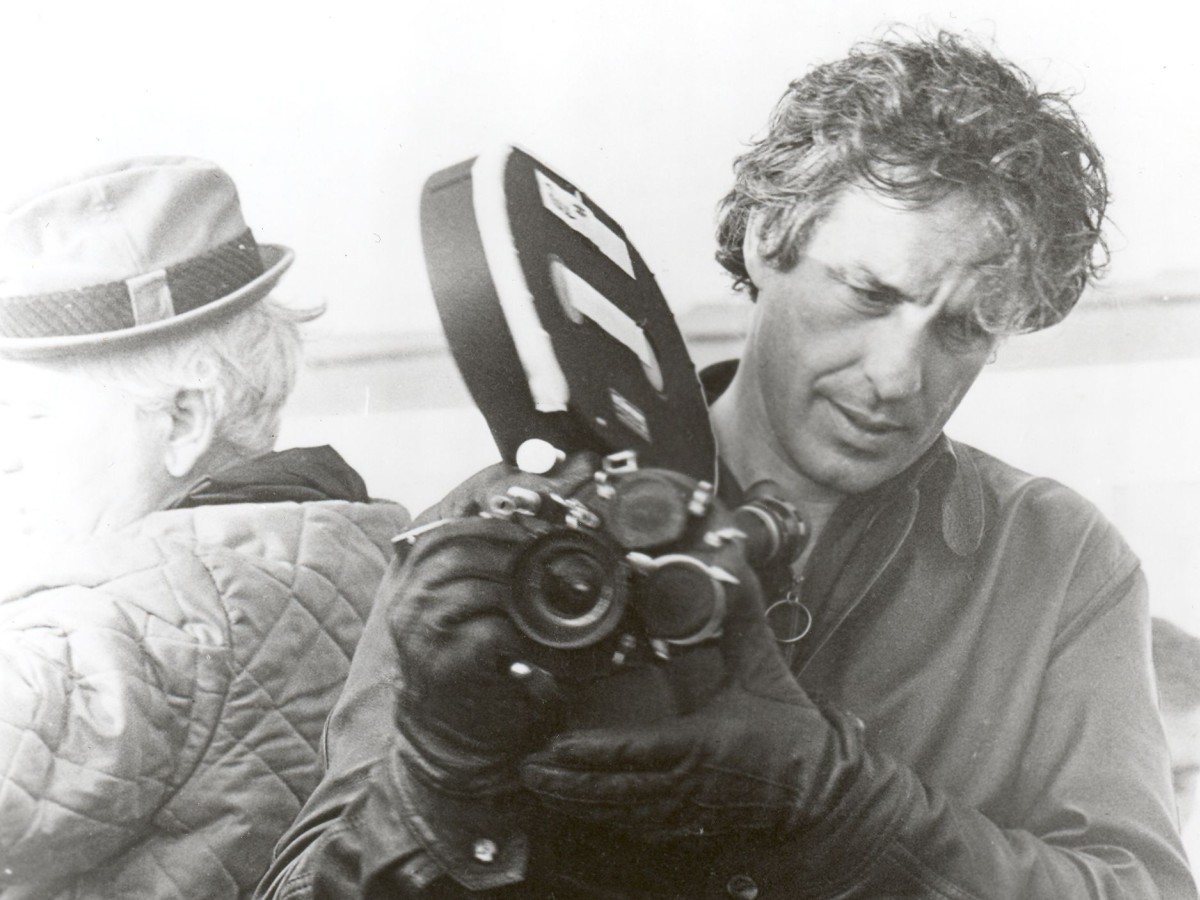 December 2, 2015 to January 6, 2016
"Directing really is a full-time hobby with me. I consider myself an amateur filmmaker." John Cassavetes, who was born in New York in 1929 to Greek immigrant parents and died in Los Angeles in 1989, remained a maverick and an outsider throughout his life. Within the American film industry, he was tolerated more than he was respected – and recognised as an actor rather than a director. His work, while appreciated by perceptive film critics (predominantly in Europe), was generally considered "difficult" even by arthouse audiences.
 
Soon after his death, however, another view caught on among the up-and-coming generation of cinemagoers and formative critics of our time, gauging the "hobbyist filmmaker" John Cassavetes as possibly the most significant director to emerge from the United States since the demise of the studio system. Furthermore, his cinema of bodies and faces, emotional intensities and histrionic exhaustion – the "documentary recording of fiction in the moment of its creation" (Ulrich Gregor) – was found to mark a pivotal rift in modern cinema. 
 
Cassavetes' directorial début, Shadows, had its origins in an actors workshop which he had initiated in 1956. The film was created in a manner of "learning-by-doing" in the streets of New York, joining in its sensibility the hip cultures of jazz and beat literature. Its independence from conventional narrative and production modes became a signal for the New American Cinema. Today, the film, like its director, serves as a founding myth for "Indie" cinema in the U.S. It was to take a further ten years, however, before Cassavetes was actually able to establish a feasible model of film production outside of Hollywood. The intervening period was marked by two films made within the industry, several works for TV and acting assignments, as well as an extreme three-year phase of completing his "second début": Faces (1965-68) was a new beginning, for the filmmaker and for narrative film in general.
 
Faces and the following seven masterpieces – from Husbands (1970) to Love Streams (1984) – are based on a conception of cinema which originates entirely with the actor as a living, real person. The actors are co-authors of all the humour and bitterness, pain and resiliency, the condition humaine that can be experienced in Cassavetes' films. They are, in the truest sense of the word, his "family", consisting of actual and "adopted" family members, including Gena Rowlands (his wife from 1954 on), Ben Gazzara, Peter Falk, Seymour Cassel and Cassavetes himself. "There's no such thing as a 'good actor'," Cassavetes used to say, "acting is just an extension of life", with all of its gaps and "mistakes", stumbles, cries and whispers.
 
Cassavetes' films present us with gentle vagabonds and overwrought husbands, desperate middle-class folk, semi-gangsters and actors at breaking point, "always on the fringe, somewhere between the tragic and the grotesque, between cruelty and sympathy, between violence and tenderness; a slight change of atmosphere, and one's watching a completely different film, sort of like looking into a mirror" (Georg Seeßlen). What makes the experience so intense, writes Anja Streiter, is "the degree of manual, mental and emotional work. Not hardware or software, but wetware. Blood, sweat and tears, guts and nerves, love, hope, ideals. It's almost like 19th-century art. Humanistic to the core, romantic, individualistic. This is exactly what made it so disconcerting for Americans of the time."
 
Following up on the first retrospective held several years ago, the Film Museum now presents an expanded Cassavetes universe, including the core of his work as an actor and selections from his television work such as the detective series Johnny Staccato (1959), where he attempted to fuse industry norms with his own innovative ideas. Cassavetes was just as intense an actor as he was a director, in exceptional action films (The Killers, The Dirty Dozen), as the demonic villain (Rosemary's Baby, The Fury) or together with his 'soul brother' Peter Falk in Columbo and Elaine May's masterwork Mikey and Nicky – a long, improvised journey through the night.
 
The retrospective is dedicated to the Friends of the Film Museum who, on the occasion of the museum's 50th anniversary in 2014, made it possible to acquire prints of all films by John Cassavetes for the collection.