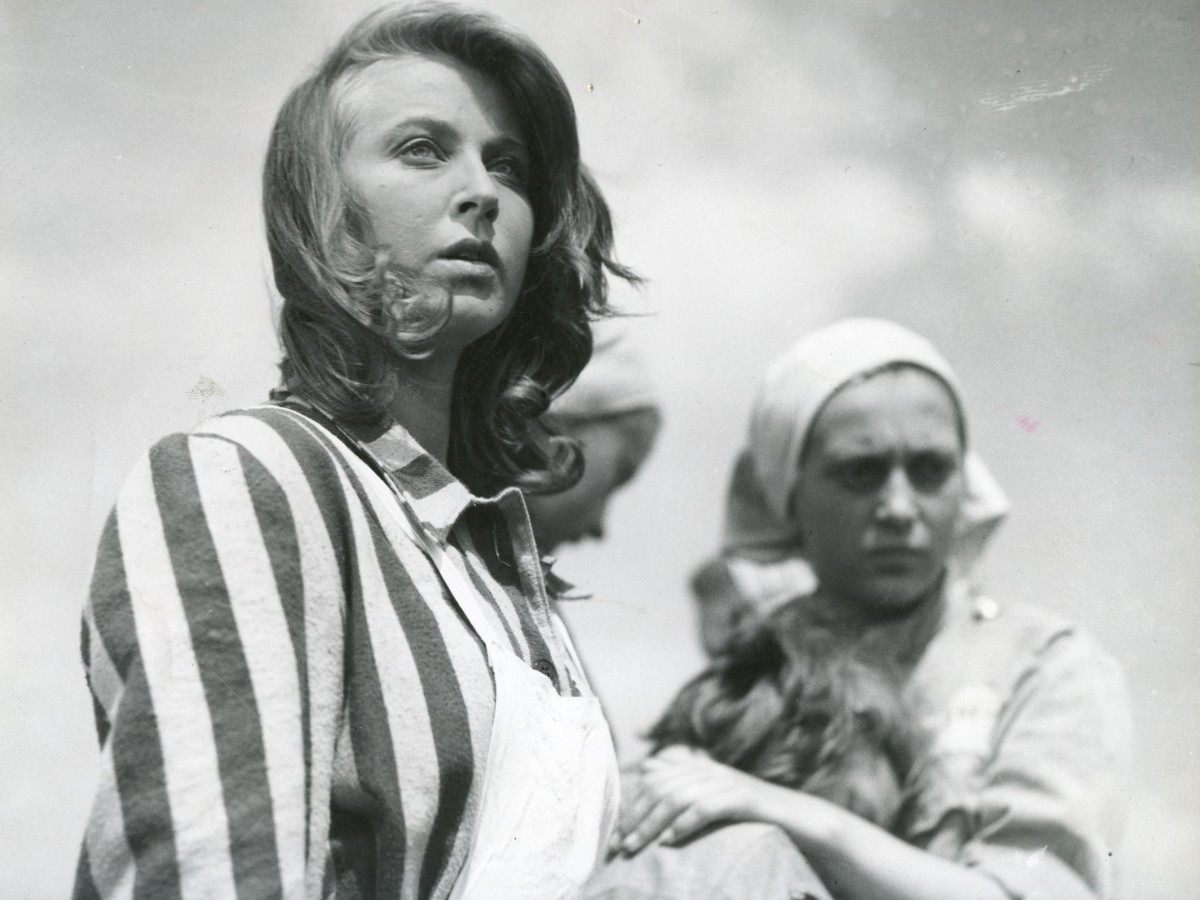 Land of Annihilation
Films About the Concentration Camps 1945-1989
September 16 to 21, 2018

Coinciding with the 10th Mauthausen Dialogue Forum with the theme "Holocaust in Film and New Media," the Film Museum presents a selection of exceptional films about the concentration camps. On these evenings, a series of works will be presented in direct dialogue with each other, making up an outline of cinematic turning points in the preoccupation with the Holocaust in the period up to 1989.
 
The first wave of concentration camp films arrived from Eastern Europe: In The Last Stage (Ostatni etap, 1947), Polish film director Wanda Jakubowska, working together with other Auschwitz survivors, created a portrait of life in the camps whose "real-life" authenticity remains unsurpassed – the protagonist of Andrzej Munk's The Passenger (Pasażerka, 1961/63) was borrowed from the film. Munk's masterpiece, just like Slovakian Peter Solan's The Boxer (Boxer a smrť, 1963), belongs to the second generation of analytical treatment of the topic. And as its counterpart, another concentration camp boxer film: Triumpf of the Spirit (1989) represents a detailed Hollywood reconstruction with less emotional impact.
 
In the West, the Eichmann trial in 1961 triggered a wave of increased involvement with the Holocaust: Egon Monk's cold report Ein Tag (One Day, 1965) became a milestone in Germany's process of coming to terms with its past, while Frenchman Armand Gatti's allegorical chamber piece L'enclos (Enclosure, 1960) counters it with the story of a fateful night in the concentration camp. Death Is My Trade (Aus einem deutschen Leben, 1977), the first film dealing with the perpetrators to come from West Germany brings the whole to a conclusion: a violent counterpart to the small TV memorial from The Twilight Zone, which will be shown on the opening evening to prompt a discussion between filmmakers who will talk about their respective experiences with repression and remembrance.
 
The film series is organized in cooperation with "Mauthausen Memorial," which will host the 10th Dialog Forum Mauthausen at the Concentration Camp Memorial on September 17 and 18.
Related materials