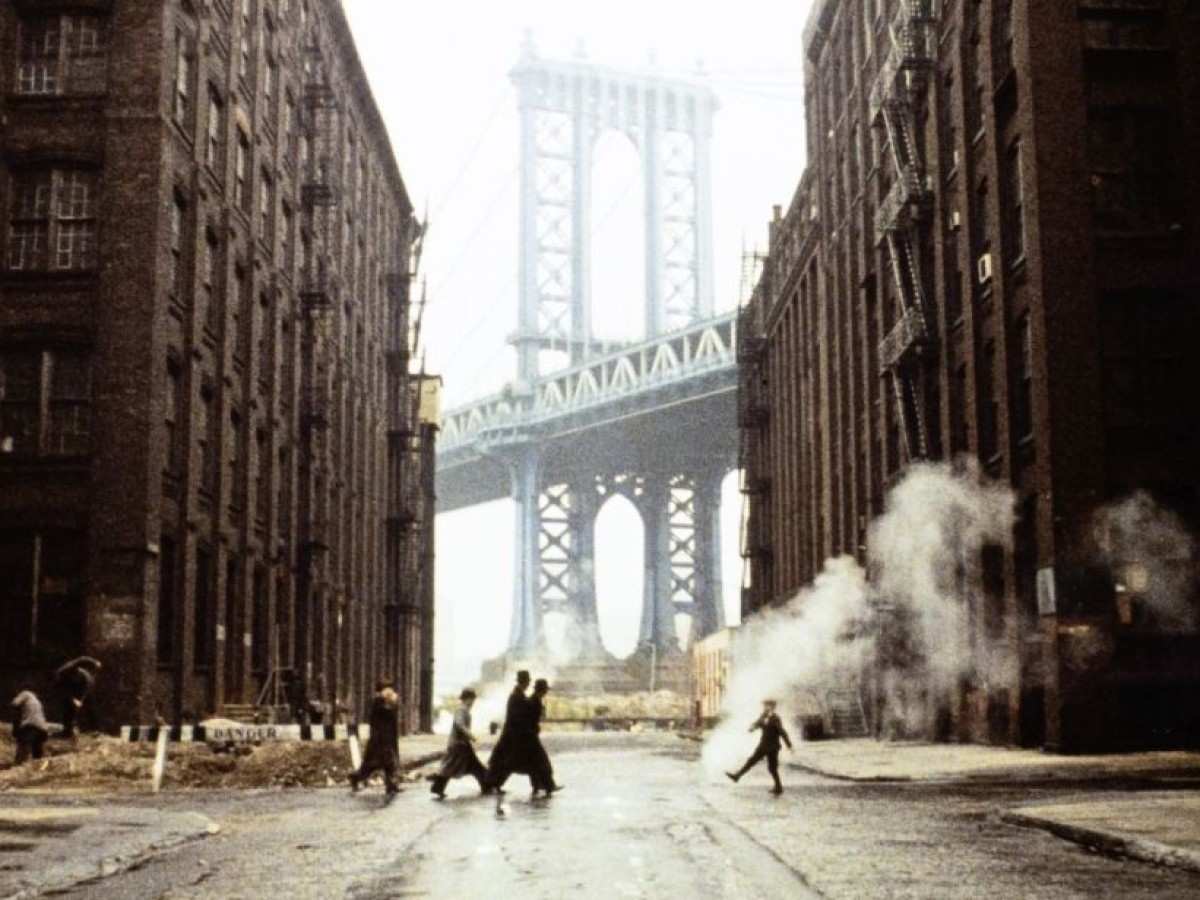 January 13 to March 3, 2022
To kick off the year, the Film Museum is dedicating a series to the most famous film composer – if not the most famous composer period – of the 20th century. In a career spanning over fifty years, Ennio Morricone (Rome, 1928-2020) produced 500 soundtracks for movies alone while remaining musically active in many other ways. His pleasure in creating never hindered his ingenuity. In fact, Morricone successfully managed to balance popularity and innovation: Even people who have never seen the films, still know many of his most famous melodies. At the same time, he managed to leave a far stronger mark on the films he scored than other composers, if only through the recognizability of the unmistakable Morricone sound, a mix of minimalistic earworms and casually catchy dissonances. 
A prime example is the music for the films that made Morricone and director Sergio Leone (as well as lead actor Clint Eastwood) famous overnight: the groundbreaking "Dollars Trilogy" of smash hit Spaghetti Westerns
Per un pugno di dollari
(
A Fistful of Dollars
, 1964),
Per qualche dollar in più
(
For a Few Dollars More
, 1965), and
Il buono, il brutto, il cattivo
(
The Good, the Bad and the Ugly
, 1966). Just as Leone's baroque, amoral, and sardonic (re)vision threw the rules of classic Westerns out the window, Morricone's revolutionary sound exploded the expectations of conventional film scores. His fusion of catchy chords and singable melodies with unexpected instrumentation – electric guitars and mouth harps, pipes and chanting, trumpets, gun shots and whip cracks – literally struck like a bomb. 
Equally revolutionary was the way Morricone's music intertwined with Leone's stylized editing, providing it space to unfold and increasing tension in previously unimaginable ways. Leone, who compared their relationship to a marriage, quickly let Morricone mostly pre-compose the music so that he could customize his staging to its rhythm: a kind of creative
unio mystica
culminating in the audiovisual apotheosis of the epic Western
C'era una volta il West
(
Once Upon a Time in the West
, 1968). 
After years of paying the rent as a jazz trumpetist and rapidly successful arranger and composer of radio hits, the Spaghetti Western boom finally led to Morricone's breakthrough as a film composer. He wrote legendary music for many of the sub-genre's classics, but bemoaned being labeled a "Western composer" and ultimately left the field: at the end of his career, he estimated that Westerns only made up 8% of his filmography. The Morricone Phenomenon is even more impressive for his amazing versatility in terms of aesthetics, geography, content, and composition. It is impossible to separate his special note from specific films and even whole genres, both in Italy and later in France and Hollywood. From international successes to (often undeserved) flops, from high art to cheap thrillers – Morricone's touch is unmistakable. 
Due to the composer's massive output, our selection can only attempt to highlight a few of the most important phases and developments in his career. This runs the gamut from Morricone's early comedies, beginning with his fruitful collaboration – initially in theater – with stand-out director Luciano Salce, to his late return to Westerns for his admirer Quentin Tarantino with
The Hateful Eight
(2015), which finally earned him his only conventional Academy Award after he had been fobbed off with an honorary Oscar in 2007 despite his unparalleled successes both at home and abroad. 
Morricone considered Tarantino's film more of a chamber piece than a western, one in which the tension between the characters is constantly increasing, much like the constant shifts and renewals in chess, another of Morricone's great passions. In chess's "mathematical" harmonies and intuitive "rule breaking," he saw a connection to his compositional methods. The richness of his musical (and film) universe unfurls like the nearly endless possible moves on a chessboard. We have tried to do justice to his most beautiful and important combinations. 
These encompass his celebrated collaborations with directors like Leone and Elio Petri – whose
Un tranquillo posto di campagna
(
A Quiet Place in the Country
, 1968) is a reminder that Morricone was also a major avant-garde composer, especially with the outstanding improvisational ensemble Gruppo di Improvvisazione Nuova Consonanza – along with equally long and intense professional relationships with Pier Paolo Pasolini, Bernardo Bertolucci, and, above all, Mauro Bolognini. Morricone's international side will also receive ample representation with French thrillers like
I...comme Icare
(
I as in Icarus
, 1979) and his later, extraordinary trips to Hollywood with John Carpenter (
The Thing
, 1982) and Brian DePalma (
Casualties of War
, 1989). Although he never shied away from new themes and approaches, Morricone's handwriting remained unique and always reflected his simple but sublime nickname: il maestro. (Christoph Huber / Translation: Ted Fendt)
In collaboration with Filmarchiv Austria, we will also present a Morricone Double Feature with German-dubbed prints from both institutions. As part of "Wild Friday Night" at Metro Kinokulturhaus (Johannesgasse 4, 1010 Vienna), Yves Boisset's French political thriller
L'attentat (The French Conpsiracy, 1972)
will screen with
Sergio Corbucci's Spaghetti Western
Il mercenario (The Mercenary, 1968)
on February 11 at 6 pm
.
Related materials