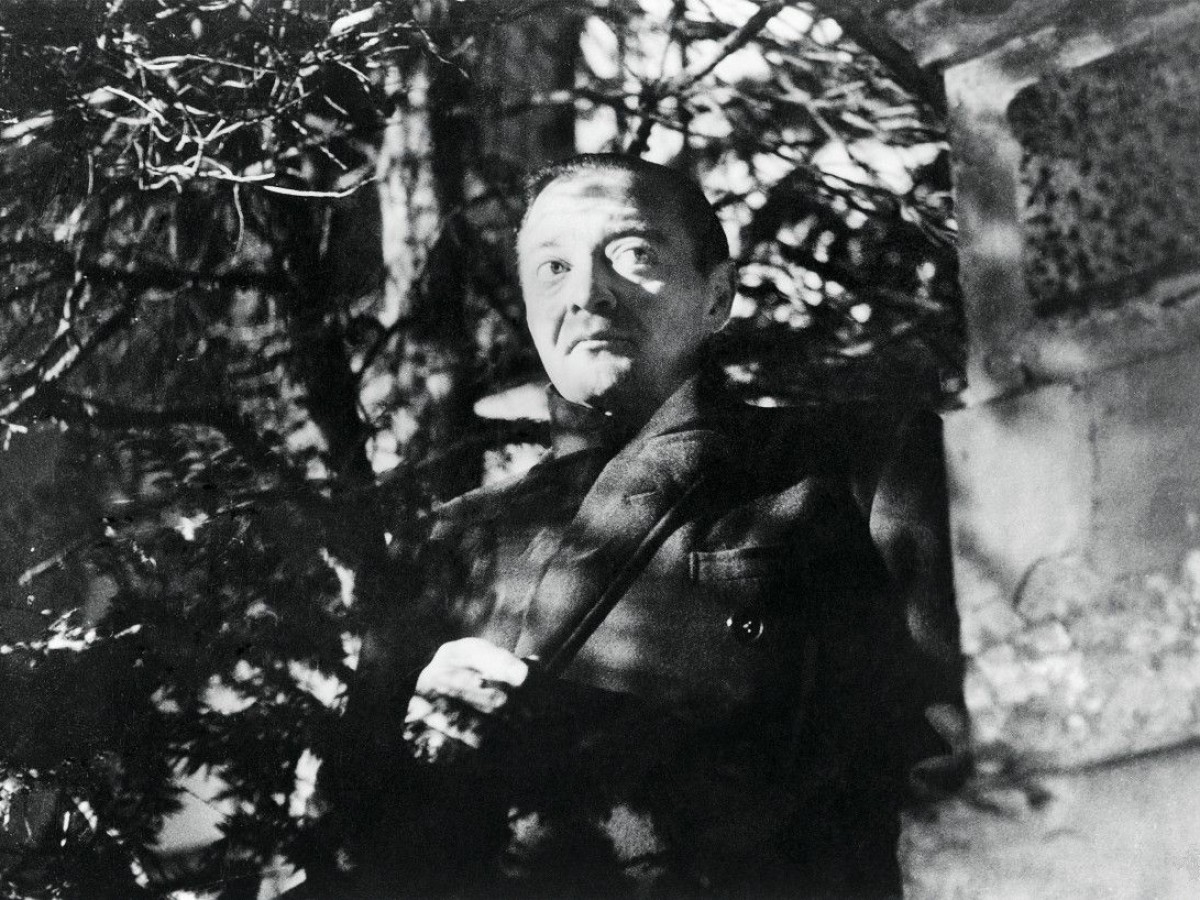 Peter Lorre
A Stranger in Paradise
May 27 to June 20, 2004
"He is the one who speaks from inside each one of us and makes us aware of the fact that we too have been torn out of any context and degraded – degraded merely by our being here in the first place. In this sense, Lorre always played the role of someone who was degraded, but someone about whom we can have only an inkling as to what that person might once have been." (Elfriede Jelinek)
Peter Lorre was born Ladislav Loewenstein in Rózsahegy (Austria-Hungary) in June 1904 and died in Hollywood in 1964. On the occasion of his 100th birthday, the Austrian Film Museum is presenting a wide-ranging film series and new publication about Lorre's life and work.
The retrospective includes 40 films. Among these are several major classics of cinema – Fritz Lang's M (1931); Lorre's collaborations with Hitchcock, Sternberg, Pabst, Frank Capra and John Huston; comedies, gangster and anti-Nazi films made in exile (such as Michael Curtiz' Casablanca and Passage to Marseille); his sole work as a director, Der Verlorene/The Lost One (1951); or his comedic swan song, The Raven (1963), loosely based on the poem by Edgar Allan Poe.
The show will also offer many important rediscoveries and rarities, including little-known films by Arthur D. Ripley, Jean Negulesco and Frank Borzage, masterpieces of Film noir (such as Quicksand or Black Angel), as well as Robert Florey's hugely fascinating The Face Behind the Mask (1941), which translates the sad and broken figure of real-life Peter Lorre into a fiction about exile.
In the fast-paced comedy I Was an Adventuress (1940), Lorre can be seen as a con artist, alongside his old friend from Vienna, Erich von Stroheim. Among the six German-language films of the show, there's a special find: It had always been assumed that Fritz Lang had discovered Lorre for the screen with M. But Lorre had actually made his screen debut two years earlier, as a dentist's patient in the Austrian film Die verschwundene Frau/The Woman Who Disappeared (1929). This film was recently located in Brussels and restored. 75 years after it was made, it will receive its Second Vienna Premiere at the Film Museum. Three television productions starring Lorre, as well as the brilliant essay film Peter Lorre – The Double Face by Harun Farocki and Felix Hofmann round off the retrospective.
To coincide with this project, the Film Museum is publishing a new book on Lorre's life and work: Peter Lorre. Ein Fremder im Paradies (Peter Lorre. A Stranger in Paradise), Volume 3 of the joint book series published by the Film Museum and Zsolnay-Verlag.
The book, which has been edited by Michael Omasta, Brigitte Mayr and Elisabeth Streit, contains original essays by writers such as Ilse Aichinger, Elfriede Jelinek, Peter Nau, Enno Patalas, Christian Petzold and Robert Schindel; historic texts by Bertolt Brecht, Graham Greene and Lorre himself; results of significant new research; and finally, a multitude of photos and illustrations, some of which are being published here for the first time.
The stations between which Lorre's artistic biography unrolled constitute a fascinating study of 20th century cultural history: He started out in the early 1920s in Vienna in improvisational theatre, and had contacts with Karl Kraus, Lotte Lenya and Alfred Adler. He was a star of the Weimar stage and screen, and he became Bertolt Brecht's actor of choice. In 1933, Goebbels attempted to convince Lorre, who was Jewish, to participate in National Socialist Cinema. Lorre's telegraphed reply refers to his famous role in M: "Germany isn't big enough for two murderers like Hitler and me." He was subsequently vilified in the anti-Semitic film The Eternal Jew as a celebrity target for malicious propaganda. During his Hollywood exile (where Lorre was frequently required to play Nazis), his friendship with Brecht grew; later on, Lorre was suspected of Communism.
After the War, Brecht wrote the following poem To The Actor P.L. In Exile
"Listen, we're calling you back;/ Once driven out/ now you should return. From the land / where milk and honey once flowed/ you were driven out. You are being called back/to the country which has been destroyed. / And nothing more/ have we to offer you, other than that you are needed./ Poor or rich/ healthy or infirm/ forget everything / and come."
Lorre returned to Germany in 1949 and shot Der Verlorene/The Lost One in 1951 - as director, co-writer and lead actor. The film was a critical success, but a flop with the audience. It is a story of guilt and atonement, and a major commentary on the links between the Nazi era and the postwar period. Its lack of success, however, led to Lorre's return to Hollywood. 
American cinema was changing in the 1950s, and Lorre was cast more and more frequently as a comedian, as an almost post-modern reference to his earlier self. In the final years of his life, he returned to a kind of "improvisational theatre", of the sort that he had learned in Vienna around 1922. Overweight and imperturbable, he joined Boris Karloff and Vincent Price to headline a few delightful horror spoofs for Roger Corman.
It is with these films that classical genre cinema started a kind of second life. The ghosts of the past continue to haunt the imagination with memories of real terror and suspense - as objects of song lyrics, comic books and various fan cultures. Of all these revenants of the historic and cinematographic era between 1925 and 1960, Peter Lorre remains one of those who are most alive today. The banished man who wouldn't be banished.
From June 2 to 4, SYNEMA, the Theater Museum and the Institute for Theatre, Film and Media Studies will be holding a symposium entitled "Peter Lorre, Actor". The symposium opens with a lecture by Christoph Fuchs on June 2 at the Film Museum. All subsequent lectures will take place at the Theater Museum. Four film introductions at the Film Museum will complete the symposium. For more information, contact SYNEMA (Tel. +43 1 523 37 97 or synema@chello.at).
The Peter Lorre Project is supported by ERSTE BANK and the Wiener Festwochen (Vienna Festival).
Related materials