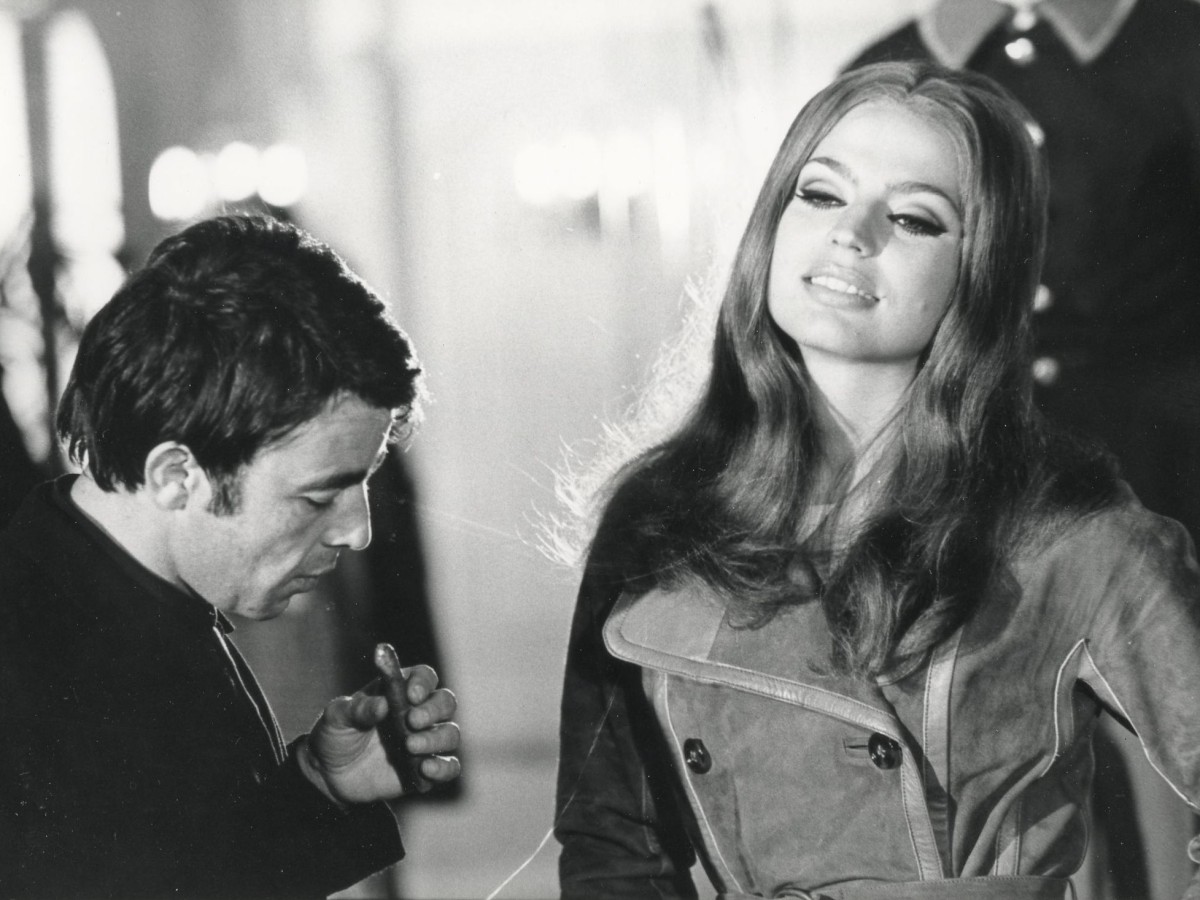 Kino-Atlas 4: München-Schwabing
September 22 to 26, 2016

"This year the Selection Committee has rejected West German films whose authors dared to take reality into serious consideration," said the pamphlet that was supposed to be distributed at the Oberhausen Film Festival in 1965, three years after the famous manifesto. Before long, three young filmmakers who were among the signatories went on to become the core members of the Munich Group and soon brought a new, unrestrained timbre to German cinema: Rudolf Thome, Klaus Lemke and Max Zihlmann. Two other names stood beside theirs, names nowadays associated with an entirely different variety of cinema: Jean-Marie Straub and Peter Nestler.

In the 1960s, as cinema was set in motion all over the world, Germany was no exception. Aesthetic and political borders were constantly on the move, and alliances were broken as quickly as they were established. In this period of upheaval, a kind of undercover New Wave arose in Munich. Breaking away from the pressure towards professionalization they saw in the Oberhauseners, whom they considered to be potential "film officials", the truly heterogeneous group of young Munich cinephiles created their own film practice, wherein it was of utmost importance that cinema should correspond with the actualities of their own lives. This priority made Straub/Huillet's furious settling of accounts with West Germany (The Bridegroom, the Comedienne and the Pimp) just as desirable as Thome's nonchalant reflection on genre: Jane Shoots John Because He Cheats On Her With Ann.

The loose alliance soon attracted other filmmakers. Among them Bulgarian Marran Gosov, who developed his own, original film poems (above all in short film form); Roger Fritz, who was later to act for Peckinpah and whose feature films, barely acknowledged at the time, now reveal one of the most modern German directors of his time awaiting contemporary rediscovery. Or the director May Spils and her leading actor Werner Enke: the team's first feature Go for It, Baby became the first and only blockbuster of Munich's slacker cinema.

Today's reflections on the "generation of '68" mostly put their politically militant strands at the center. It has proven harder to grasp the broader social changes that the 1960s ushered in or paved the way for: second-wave feminism and the sexual revolution, new popular and especially youth cultures, social tolerance towards alternative lifestyles – to name but a few. In the films of the Munich Group, however, the spirit of '68 is immediately palpable: it does not declare itself in explicit political discourse as much as it does in new forms of speech, life, love, even fashion and pop music, which the films have recorded in an almost documentary manner.

Incidentally, the manifesto composed by Thome, Lemke, Zihlmann, Straub and Nestler was never distributed. Unlike the Oberhauseners, no member of the Munich Group was suited to become a film politician. And their films have aged all the better for it.
Related materials