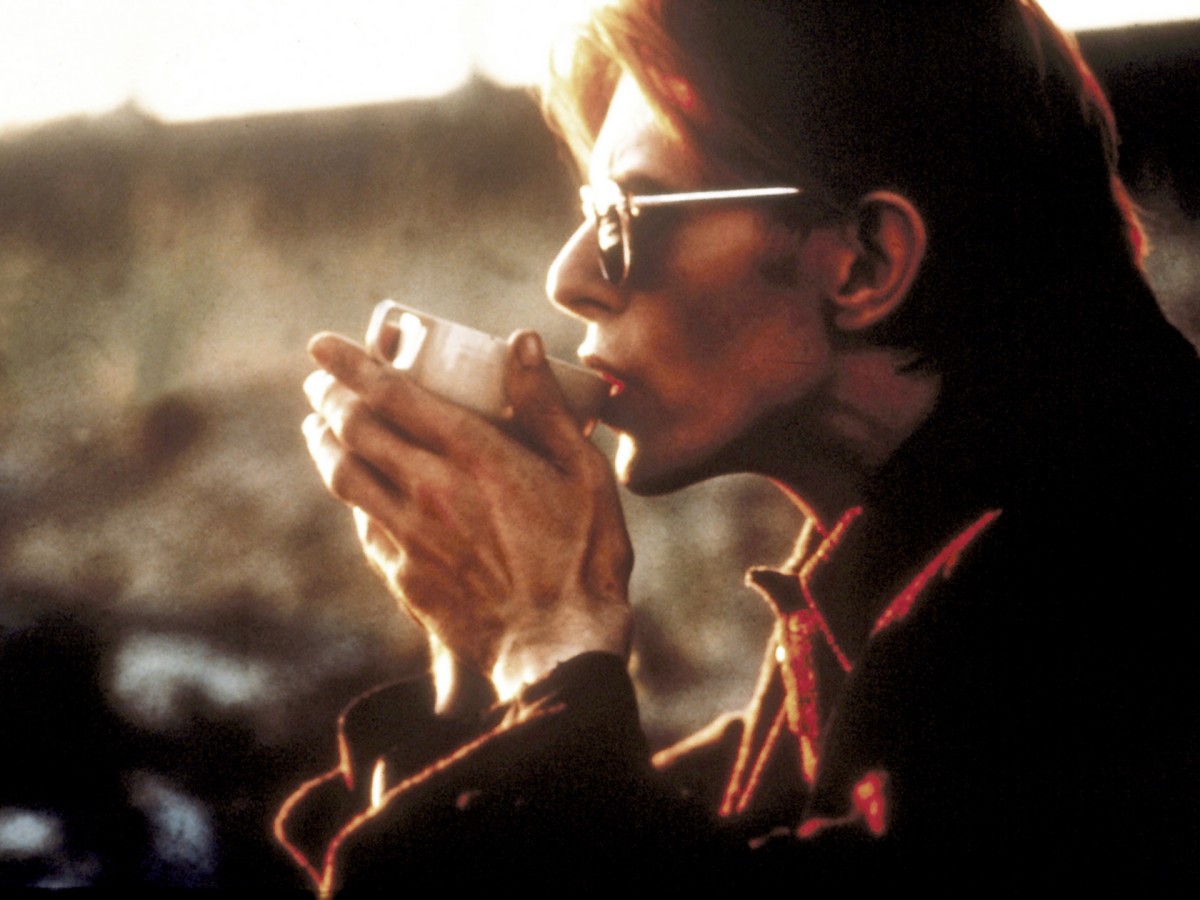 March 1 to April 3, 2019
 
Last summer, when we decided to celebrate the work of great British director and cinematographer Nicolas Roeg in the year of his ninetieth birthday, there was no way of knowing that this retrospective would turn into an in memoriam tribute. On November 23, 2018, Roeg passed away in his home city, London. However, in the true spirit of this maker of classics such as Performance (1968/70) starring Mick Jagger, the Venice-set psychological thriller Don't Look Now (1973) or The Man Who Fell to Earth (1976) with David Bowie, the timing of the retrospective is irrelevant (it is no coincidence that one of his most personal films carries the title Bad Timing). Roeg's cinema revolutionized conventional ideas of time and space while his daring editing upended the norms of linear storytelling, venturing into the (dark) core of human experience. In his films, the perception of the world became a stream of consciousness where present, past and future mixed associatively, at times overpowering even the finality of death. In this sense, Roeg's work has become timeless and his once wildly disputed innovations have long since become an accepted part of film language (and popular culture at large).
 
The importance of film as art "is very underrrated," said Roeg in his 2013 autobiography The World Is Ever Changing: "The motion picture is still such a magical and mysterious combination of reality, art, science and the supernatural – as well as a gateway to the nature of Time, and perhaps even the first clue in solving the puzzle of what we're doing here on this world." Not only was cinema "the great love" of his life, it was also a kind of wondrous alchemical substance that made it possible for him to create "a kind of telepathy by combining images." The unforgettable and rightly famous love scene in Don't Look Now, where the acts of lovemaking, foreplay, and afterplay (including their most incompatible emotions) flow into one another with affection and melancholy, proves the point.
 
We should not be misled by the visionary air of his direction and his occasional esoteric statements: Roeg saw himself neither as formalist nor as metaphysicist. He wanted to relate something about life and its imponderables, including the fantasies that secretly steer it. His proclivity for the fantastic went hand in hand with an unsparing look into the dark depths of human relationships. Whether he was telling a story about modern-day alienation (as experienced by an alien David Bowie in The Man Who Fell to Earth), an alarming fallout of passion as in the intensive Vienna-set film Bad Timing (1980), or accompanying an existential confrontation with the "last things" (in practically all of his films), Roeg almost obsessively followed the path set out by one of his favorite quotes (by William Butler Yeats): "Sex and death are the only things that can interest a serious mind."
 
So it is hardly surprising that Roeg's meanwhile canonized early work caused just as much commotion as disgust at the time it was made: his directorial debut (together with Donald Cammell) Performance was attacked by the New York Times as "the most loathsome film of all" and suppressed by the studio for two years, while Bad Timing was branded "a sick film made by sick people for sick people" by its own distributor. The large-scale production flop of the misunderstood masterpiece Eureka (1983) signified a radical change: although Roeg cut down on the stylistic furor, he remained uncompromisingly faithful to his topics. With their strong theatrical streak, films such as the Monroe-meets-Einstein chamber play Insignificance (1985) or the marvelous Roald Dahl horror children's book adaptation The Witches (1990) were seen as steps toward the mainstream, although Roeg's unsettling potential was barely diminished at all. Films such as the bizarre satire of American society Track 29 (1988) based on a script by England's brilliant television writer Dennis Potter or the spiritual psychological thriller cum dark melodrama Cold Heaven (1991) are Roeg trips at their purest, as is the unconventional farewell piece Puffball (2007), made after a long break from cinema (and much television work).
 
Along with Roeg's 15 films made for the cinema, including the rarely shown concert film Glastonbury Fayre (1972) and the episode film strung together by a number of star directors Aria (1987), we will show representative examples of his work as cinematographer. In the 1960s the former studio errand boy Roeg established himself as one of England's leading image makers: with color gems such as Roger Corman's The Masque of the Red Death (1964) or John Schlesinger's Far From the Madding Crowd (1967), and above all working with Beatles director Richard Lester, whose stroke of genius Petulia (1968) with its time leaps and tragicomic images of relationships could almost be a precursor of Roeg's own work.

German director and Roeg expert Dominik Graf will be our guest during the opening weekend of the retrospective and offer insight into Roeg's work in his introductions. The retrospective is kindly supported by the DFF – Deutsches Filminstitut und Filmmuseum.
Related materials