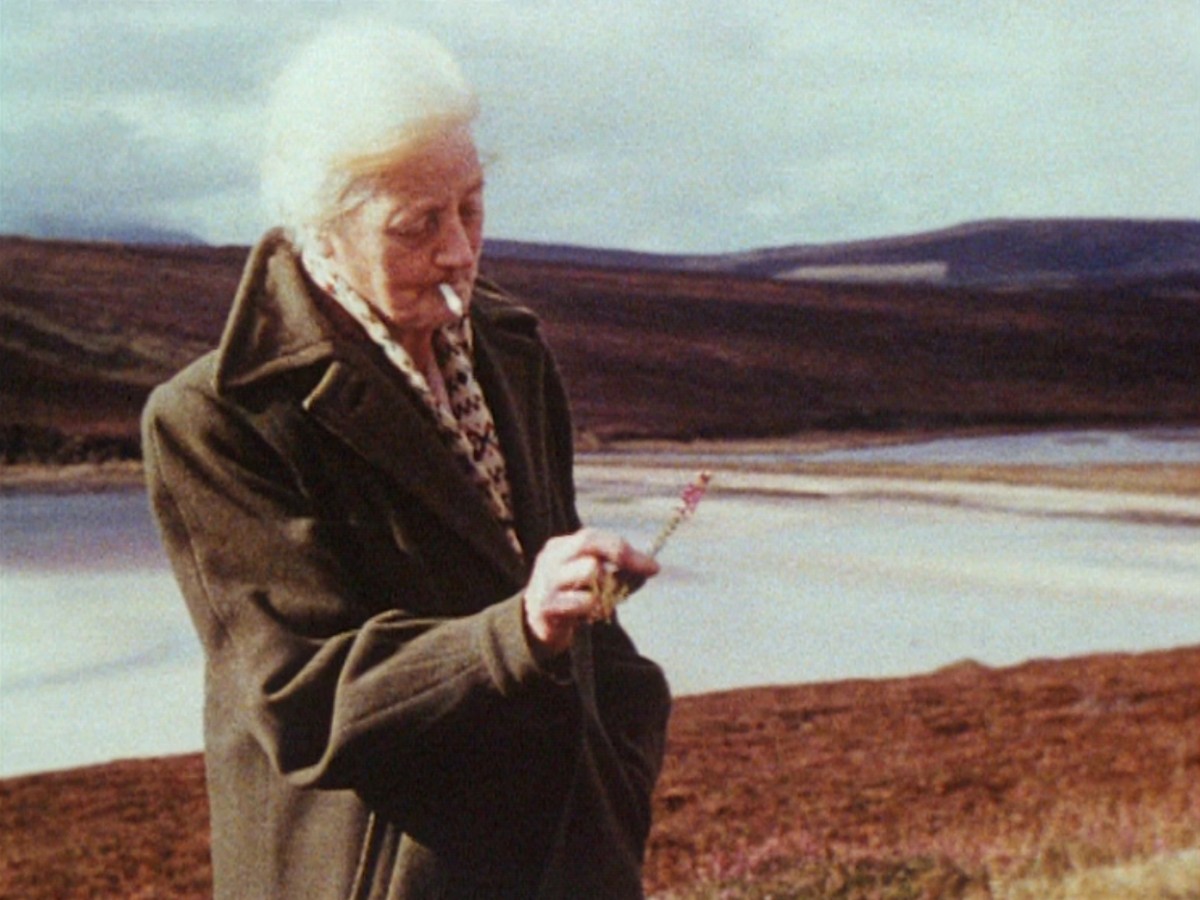 Margaret Tait
The Movement That Light Is
October 9 to 11, 2019

The movement that light is
Comes out of the sun
And it's so gorgeous a thing
That nothing else is ever anything unless lit by it.
(Margaret Tait, Light)
 
Scottish poet filmmaker Margaret Tait (1918–1999) has long been one of the best-kept secrets of British cinema. In intimate films attuned to the secret life of things, people, and landscapes, Tait sought to reveal the other side of existence – the side we only notice when our own presence in the world comes to the foreground. An independent mind and eye, she focused on what she saw before her, be it the streets of Edinburgh, the crashing sea on Orkney or a pair of old boots in a barn, shedding an singular light on the manifold dimensions of things.
 
Born on the island of Orkney, Tait first trained to become a doctor. As her interest in film began to blossom, she enrolled at the Centro Sperimentale di Cinematografia in Rome at the age of 32. After two years in Italy, Tait moved back to Scotland and began to organize screenings in her studio and actively pursue the technique of filming she called "breathing" with the camera. Earning her living as a physician, Tait self-financed twenty-nine of her thirty-three films and published three volumes of poetry.
 
Tait's independence and genuine breadth of vision as well as her adamant refusal of preconceived notions and forms is exemplified in her reluctance to define her films as belonging to any established category, be it that of avant-garde, documentary or amateur film, instead choosing to identify them as film poems: "The kind of cinema I care about is at the level of poetry – in fact – it has been in a way my life's work making film poems."
 
Her films provide the life of things with voices; they manifest a kind of listening by watching. In line with what an important figure for Tait's work, the poet Federico Garcia Lorca, wrote: "An apple is no less intense than the sea," her work unfurls the myriad dimensions of presence. This quest for intensity in the minutiae has a power like no other, that of exploration as it is rarely seen, an empathy keenly focused on the moment. Speaking in in-betweens, Margaret Tait's work is a valuable contribution to the odyssey of the Film Museum and its many sailings in unknown seas: "For as far as I can see / There never is a conclusion." (Ivana Miloš)
 
The show is organized with the kind support of the British Council and in cooperation with the Alte Schmiede, where author Margret Kreidl will read and comment on Tait's poetry on October 8, 2019 at 6 pm.
 
Gareth Evans, British curator, author and editor (Vertigo) will accompany the retrospective.
Related materials