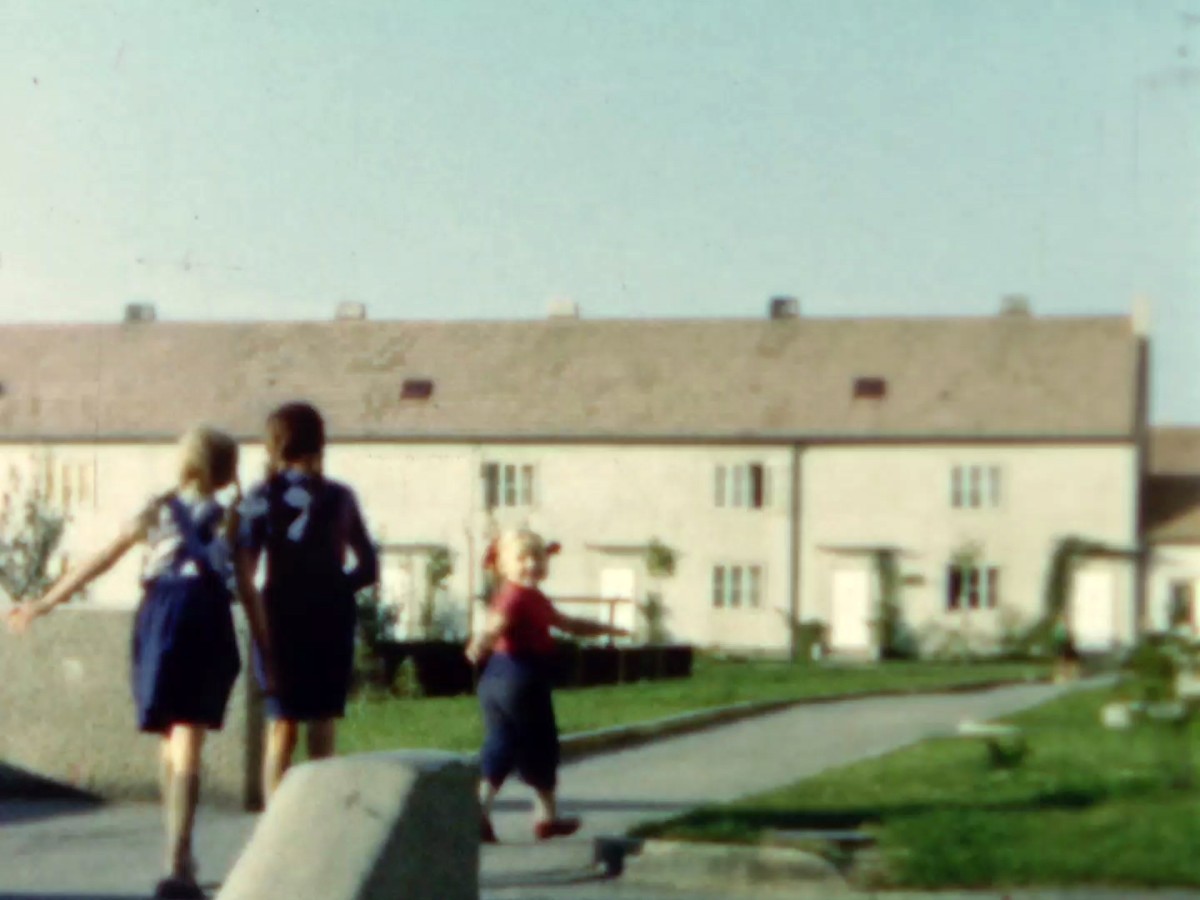 on the margins : the city 2
The Film Museum on Location in the Per-Albin-Hansson-Siedlung
September 19 to 28, 2019

The project on the margins : the city goes into a second round in 2019. Our goal remains to collect, show and preserve private films and videos that literally or metaphorically depict the city of Vienna on/from the margins. Under the artistic direction of Gustav Deutsch and Hanna Schimek, we are off to the northern and southern edge of Vienna: to

Per-Albin-Hansson-Siedlung / Favoriten

(September 19 to 28, 2019) and

Großfeldsiedlung / Floridsdorf

(November 14 to 22, 2019)

. With last year's locations,

Sandleiten/Ottakring

and

Seestadt/Aspern

in mind, these bring the project to a historical and topographical full circle.




 




In cooperation with local partners, we will show films and place them in relation to one another. This will include a wandering cinema showing film programs, workshops with children and young people as well as projects with local groups, all aimed at opening and encouraging new filmic possibilities and broadening the views of the urban life we all share. Together, we will make private filmmaking an important part of the city's living history.
Program
(1) Filme von Zeitzeug*innen
September 19, 2019, 6 pm
Address: Bassena 10, Ada-Christen-Gasse 2 / Eingang Alaudagasse
(2) Point of no return – and beyond
September 23, 2019, 6 pm
Address: Peter's Pub, Ada-Christen-Gasse 2H
(3) Österreich — nicht nur privat
September 26, 2019, 3 pm
Address: Haus Laaerberg, Seniorenheim, Gasthaus Ada-Christen-Gasse 3
(4) am rand : die stadt zu Gast in der Musikschule Favoriten
September 26 to 28, 2019, every day 2 to 6 pm
Musikschule Favoriten, Foyer Stockholmer Platz 18
(5) Von 1977 bis heute
September 27, 2019, 7.30 pm
Address: Jugendzentrum Hanssonsiedlung
,
Wendstattgasse 3
(6) Wien-Filme mit neuen Tönen
September 28, 2019, 5 pm
Address: Musikschule Favoriten, Festsaal, Stockholmer Platz 18
(7) Der private Film: Bücher, Fotos und Artefakte
September 19 to 27, 2019, during opening hours
Address: Bücherei Per-Albin-Hansson-Siedlung, Ada-Christen-Gasse 2
Free entry
 
on the margins : the city is funded by the SHIFT III program of the City of Vienna.
Related materials