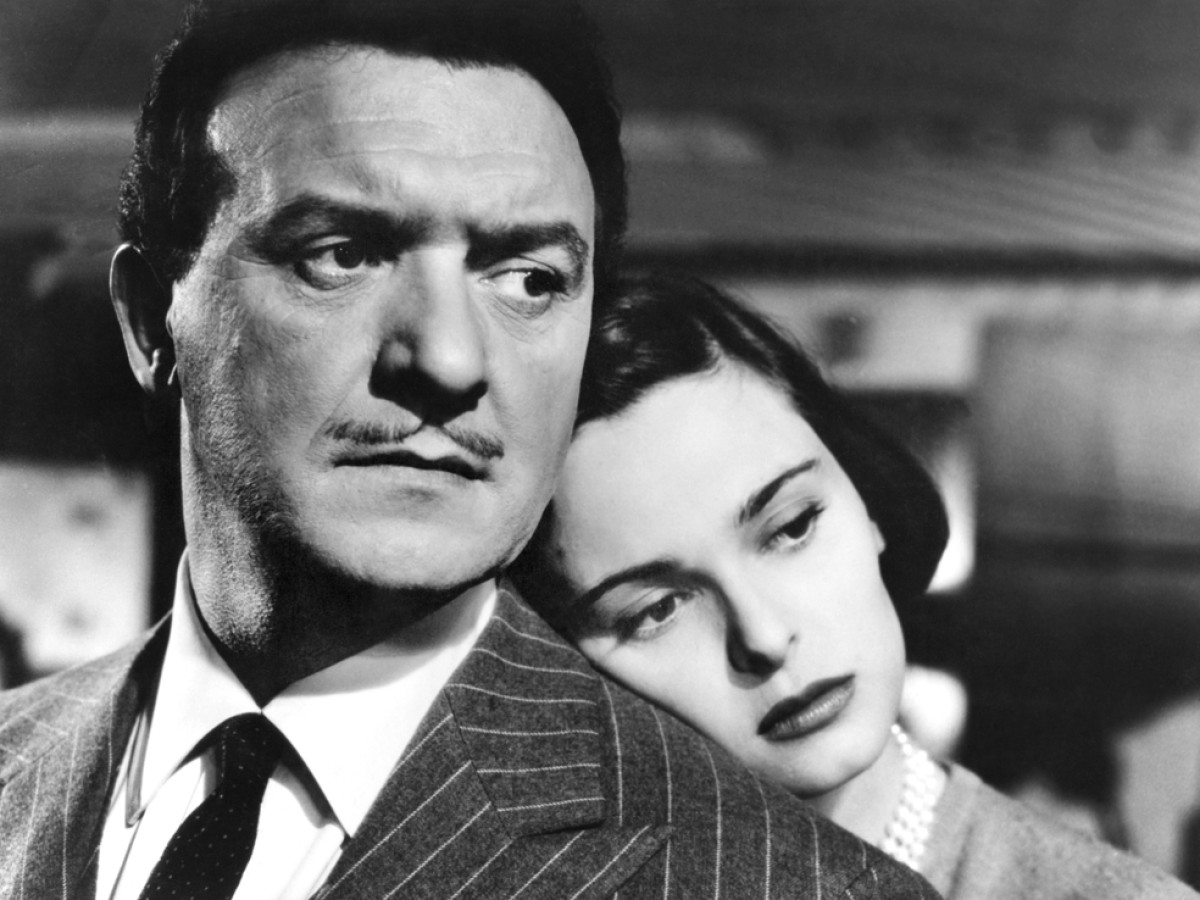 The Three Bs
Bardem, Berlanga and Buñuel
February 27 to April 2, 2020
 
The Spanish director Luis Buñuel (1900–1983) is one of the great directors and a fixed point of reference for the Austrian Film Museum where his work, for the most part created in exile, was shown on many occasions. This March a selection of his films from our collection will see light again, but this time primarily to provide context for the films of two other Spanish masters. Both rose to world fame in the post-war period, but are now still waiting to be rediscovered. They are the real stars at the center of our March program: Juan Antonio Bardem (1922–2002) and Luis García Berlanga (1921–2010). In their homeland, these two directors together with Buñuel are simply known as "las Tres Bes" – "the three Bs" – of Spanish cinema.

Bardem's and Berlanga's works have often been discussed together in film history and film criticism. But hardly ever has a joint retrospective provided the opportunity to observe the course of their mutually dependent development which resulted in two entirely different approaches. While Bardem's work was defined by politically engaged solidarity, "critical testimony" and meticulous aestheticism, Berlanga produced satirical X-rays of society: his characters experience the fatal obliteration of free will, which Berlanga handles with a healthy dose of grotesque humor. Since the mid-twentieth century (and Buñuel's exile), Bardem and Berlanga were the two outstanding directors who resolutely opposed the official cinema of the Franco dictatorship with their films, a fact that is emphasized by a careful selection of their works in this retrospective.

If we briefly trace their trajectories, the two filmmakers began their careers with a joint work, the neorealist cinephile comedy Esa pareja feliz (That Happy Couple, 1951/53). In the mid-1950s, Bardem and Berlanga were at the core of Spain's cinematic renewal. In Bienvenido Mister Marshall (Welcome Mr. Marshall!, 1952), Berlanga parodied Spain's exclusion from American post-war aid, while Bardem created three captivating works: Cómicos (Actors, 1954), about an unwavering passion for the theater, Muerte de un ciclista (Death of a Cyclist, 1955), which went on to become the manifesto of realist cinema, and Calle Mayor (Main Street, 1956), a film about the bitter disappointment of a dreamy unmarried woman from the provinces.

Once the two filmmakers (not without their share of difficulties) reached their creative heyday, they entered a period of serious conflict with the government after their films were shown at international festivals and won several important awards. El Verdugo (The Executioner, 1963), a plea against the death penalty in Berlanga's unmistakable style, was followed up by Buñuel's Viridiana (1961), a film Bardem helped produce, and which was immediately banned. The hostile political atmosphere, the emergence of new cinemas, commercial ups and downs, and Bardem's falling out of critical favor meant that both their careers suffered from periods of inactivity until Franco's death in 1975. In addition, they faced delays, project bans, and commissioned work far removed from the directors' actual intentions.

In the end, it was the transition to democracy and its accompanying freedoms that prompted them to reinvent themselves. Bardem, a prominent member of the Spanish Communist Party (PCE), abandoned symbolism and allusion in favor of more direct cinematic forms in keeping with the Party's strategic slogans. He shot the trade union-allied road movie El puente (Foul Play, 1976) and reconstructed the tragic assassination attempt on labor rights activists in 1977 in Siete días de enero (Seven Days in January, 1978). In Die Mahnung (The Warning, 1982) he recalled the Bulgarian politician Grigori Dimitroff who, during a show trial by the Nazis in the 1930s, refuted the communist involvement in the Reichstag fire and pushed the formation of popular fronts.

Berlanga, on the other hand, directed the polyphonic sarcasm of the driving forces of society and the underprivileged classes, which played a role already in Los jueves, milagro (Miracles of Thursday, 1957) and above all in Plácido (1961), at the decadent elites and the new power structures, for example in La escopeta nacional (National Rifle, 1978). He also picked up on earlier projects, such as a scene from Bienvenido Mister Marshall which he was not allowed to film at the time: 50 years later, Berlanga turned it into the short film El sueño de la maestra (The Teacher's Dream, 2002).

The features selected for the retrospective are sometimes combined with short works that enter into dialogue with them. De Kuleshov a Berlanga (From Kuleshov to Berlanga, Guillermo García-Ramos, 2004) portrays a dispute between the filmmakers during the shooting of Esa pareja feliz; the artist Pierre Molinier, creator of [Mes jambes] (My legs, 1965), influenced Berlanga's Tamaño natural (Life-size, 1973) through his photomontages and transvestite self-portraits in which he androgynously fuses his body with those of female mannequins. The counter-information documentaries Amnistía y libertad (Amnesty and Freedom, 1976) and Hasta siempre en la libertad (Forever in Freedom, 1977), secretly filmed and projected by the Madrid film collective during the last stages of the dictatorship, expand the screenings of El puente and Siete días de enero, which were commercially distributed as related fictions by comrade Bardem.

A remark on gender politics is still due: For Bardem, the situation of disadvantaged women is an important topic in films such as Calle Mayor and its "sequel" Nunca pasa nada (Nothing Ever Happens, 1963). But it is also important to address Berlanga's defeatist misogyny, expressed as a fear of female superiority in the fascinating Tamaño natural.

Much remains to be said about the five decades of active film work by both directors: Berlanga, for example, was president of the Filmoteca Española and, before collaborating with screenwriter Rafael Azcona, devised the Mediterranean havens of Novio a la vista (Boyfriend in Sight, 1953) and Calabuch (1956). For the Viennese cinema audience, an eccentric gag at the end: Berlanga repeatedly mentions the past "Austro-Hungarian Monarchy" in his films as if it were a good luck charm. Are you ready for a cinephile quote search? (David Asenjo Conde)

David Asenjo Conde, film historian, expert on Spanish cinema and curator of the Bardem & Berlanga selection, will accompany the retrospective with introductions to the screenings.

The retrospective is generously supported by the Spanish Embassy in Vienna.

---
Due to the developments around COVID 19 our screenings could unfortunately not take place as originally planned from March 14, 2020.
Related materials