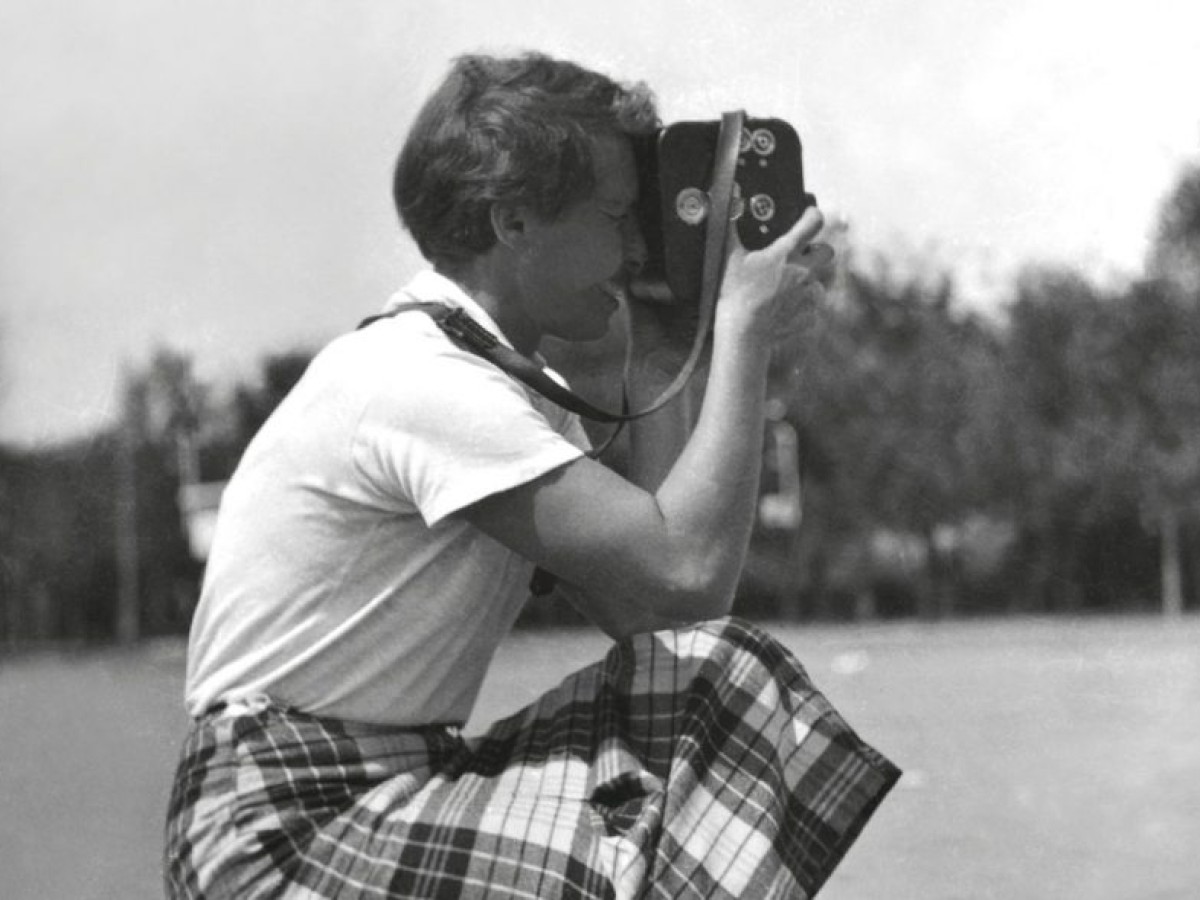 Ella Bergmann-Michel
The Woman with the Kinamo
May 19 to 21, 2022
 
Ella Bergmann-Michel (1895–1971) worked with constructivist collage and photography before making several films between 1931 and 1933, precious and innovative documents of Germany's progressive atmosphere in the late Weimar Republic. Her staged-documentary perspective combined formal and aesthetic interests in light, shadow, and unusual compositions with a gaze that stood in solidarity with everyday social and political life during the economic crisis.
 
Her practice of unobtrusive observation was made possible by a new, small, hand-cranked 35mm camera, the Kinamo, which allowed shooting without a tripod and that Joris Ivens had recommended to her. Bergmann-Michel's work was characteristic of the contemporary avant-garde.
 
In the course of only a few years, an association known as "Das Neue Frankfurt," led by city planning director Ernst May, put into practice  Bauhaus-tested, functional building and design plans for communal housing in Frankfurt am Main. The newspaper das neue Frankfurt was just as significant for the association's policy objectives as the local Arbeitsgemeinschaft für neuen Film co-founded by Ella Bergmann-Michel in 1931 and which considered itself the German branch of the international Filmliga. The Arbeitsgemeinschaft organized numerous events with films by László Moholy-Nagy, Hans Richter, Joris Ivens, Alberto Cavalcanti, Dziga Vertog, Germaine Dulac, and Albrecht Viktor Blum until "Das Neue Frankfurt" was forced to dissolve in the early Nazi era. (Madeleine Bernstorff / Translation: Ted Fendt)
 
Curator and author Madeleine Bernstorff will be present to introduce the screenings.  

---
This program was originally scheduled to take place from April 3 to 24, 2020, but was postponed due to Corona.
Related materials