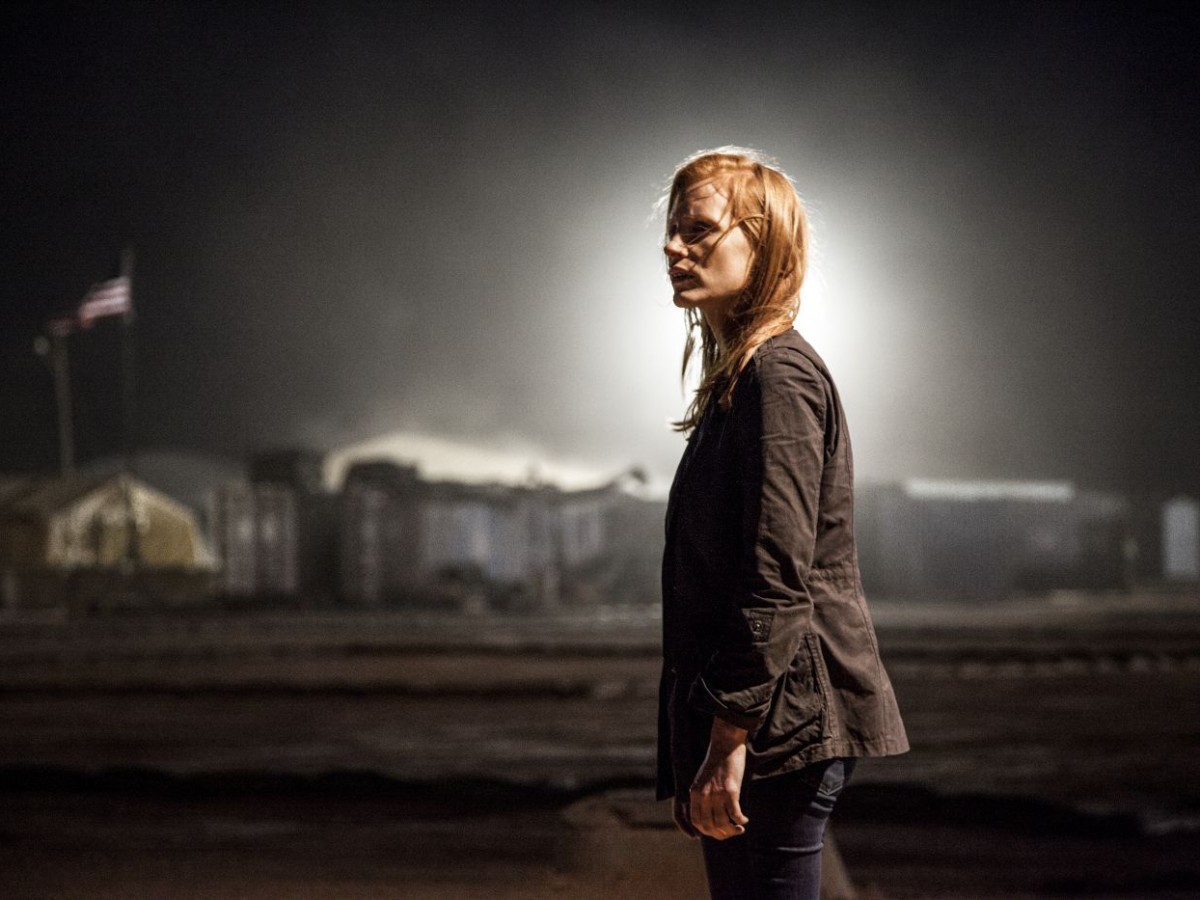 Bigelow & Co.
Films by Kathryn Bigelow, Lizzie Borden, Amy Heckerling and Susan Seidelman
December 1, 2017 to January 4, 2018

Coinciding with the release of her latest film, Detroit (2017), the Film Museum will pay tribute to one of the important filmmakers of contemporary American cinema. Kathryn Bigelow, so far the only woman to receive a best director Oscar for her Iraq-set thriller The Hurt Locker (2008), has been making genre films for more than 30 years. Not only do these films go beyond brilliant action staging, they also expose complex psychological and social contradictions.

Ever since her breakthrough feature Near Dark (1987), an unusual combination of vampire horror and modernized western, just about all her films sparked controversy. In her next film, Blue Steel (1990), the studio initially wanted to transform the female protagonist into a man. The adrenaline junkie bromance highlighted in white-knuckle crime thriller Point Break (1991) was followed by the brilliant, and therefore all the more nightmarish, staging of excessive individual and institutional violence in her turn-of-the-millenium vision Strange Days (1995). After her independently produced comeback The Hurt Locker, Bigelow made Zero Dark Thirty (2012) and Detroit (2017), two more highly condensed and distanced "reconstructions" of the U.S. in a state of emergency. While the first focuses on the war on terror in the Middle East, the latter addresses the 1967 race riots in the American Midwest, whose course and outcome feel alarmingly contemporary.

Bigelow does not make it easy on audiences or critics. Admirers consider her an important action director whose repertory of characters and staging techniques reveal the conventions of representation of violence, gender, ethnicity and power. Her opponents, on the other hand, see her as a "violence pornographer" whose depiction of sometimes excessive violence serves merely to affirm existing social rules and genre conventions.

Seeing Kathryn Bigelow's work in a new light includes illuminating the context that shaped her filmmaking and her (art) historical disposition in the 1970s. Born in San Francisco in 1951 to a manager of a paint factory and a librarian, Bigelow came to New York on a scholarship and dove into the avant-garde scene. She occasionally participated in the conceptual art group Art & Language and was preoccupied with structuralism, philosophy and fine art. At the same time, she discovered film history – from Bresson to Bruce Lee, from Orson Welles to Fassbinder. Having made several student works and collaborated on the films and videos of artists like Lawrence Weiner, her final project at Columbia University, Set-Up (1978), turned out to be a preliminary study for her oeuvre: Two men fighting in the street accompanied by the voice-over of two semioticians discussing the allure of violence in cinema. Together with Monty Montgomery, Bigelow devised The Loveless (1981) as an optically overwhelming fusion of biker films (especially Kenneth Anger's Scorpio Rising), Walker Evans' photographs and the paintings of Edward Hopper. The film acts as a prelude to her ambivalent studies of men and their worlds as well as a farewell to the formative New York scene, heading in the direction of mainstream cinema.

Instead of presenting Bigelow as the better among men, our retrospective follows a different approach. We show Kathryn Bigelow's work in the context of three female directors of her generation who came to film from other artistic disciplines, their highly individual styles shaped by New York's bustling (proto) no wave scene: Lizzie Borden, Amy Heckerling und Susan Seidelman. Detroit-based painter (and a friend of Bigelow's) Lizzie Borden discovered alternative approaches to cinema in the early 1970s, making her self-taught debut with the (long considered lost) women's group film essay Regrouping (1976). The anarchic future vision Born in Flames (1983, with Kathryn Bigelow in a guest appearance) made her an icon of independent feminist cinema. Her subversive prostitution study Working Girls (1986) was followed by a studio debut, the erotic thriller Love Crimes (1992). However, her approach was too radical and the mutilation of the film (and TV compromises) prompted her withdrawal.

Susan Seidelman, a fashion design student from Philadelphia, found role models for a personal cinema in John Cassavetes and French New Wave films. Her award-winning student film And You Act Like One Too (1976) led to fresh portraits of 1980s New York shaped by a female perspective, such as Smithereens (1982, one of the first independent American films in competition in Cannes) and her mainstream debut Desperately Seeking Susan (1985), starring pop icon Madonna, which became a zeitgeist hit. However, the next decade saw her get increasingly pushed towards television (where she collaborated on Sex and the City).

Things were similar for New Yorker Amy Heckerling, who switched from design to film under the influence of surrealist and international cinema in the early 1970s and soon moved to Los Angeles, where she experienced the loss of her New York punk roots as a "culture shock." With her first film, Fast Times at Ridgemont High (1982), she defied the studio's attempts at interfering with her work and established herself as a specialist in comedies and headstrong youth studies. This strand of her ouvre culminated in the enthralling Clueless (1995), a modernized version of Jane Austen that became a cult classic for an entire generation. But Heckerling too had to change her focus towards television when Hollywood reduced the number of low-budget films, as women were rarely chosen to direct big productions.

Bigelow remained an exception to this rule, but even the course of her discontinuous career demonstrates how the door to the mainstream was open to female directors only for a short time. In spite of the public attention as well as the animosity that her female presence in "male genres" repeatedly gave rise to, Bigelow's films were only moderately successful at the box office. The flops of Strange Days (1995) and K-19: The Widowmaker (2002), a seemingly almost incredible hymn to Soviet heroism, led to her year-long break from filmmaking (short TV interludes excluded) before she made her independently produced comeback with The Hurt Locker.

The retrospective gives the opportunity to critically question common stereotypes of "men's" and "women's" films in all their historical complexity. What are the continuities and ruptures between the euphoric, combative spirit of New York's art and punk scene of the 1970s and early 1980s and the (lack of) Hollywood careers of four important filmmakers? Which conditions seem to make female careers in direction impossible after the mid-1990s? And what role does television play as production site, possibly to this day?

Lizzie Borden, the most radical of the quartet, will be in Vienna from December 14 to 16 to present her films, which have been either rarely or never before shown in Austria. The retrospective will be supplemented by lectures and a panel on Kathryn Bigelow's work, the New York art scene of the 1970s, and gender equality in the film industry.
Related materials
For each series, films are listed in screening order.