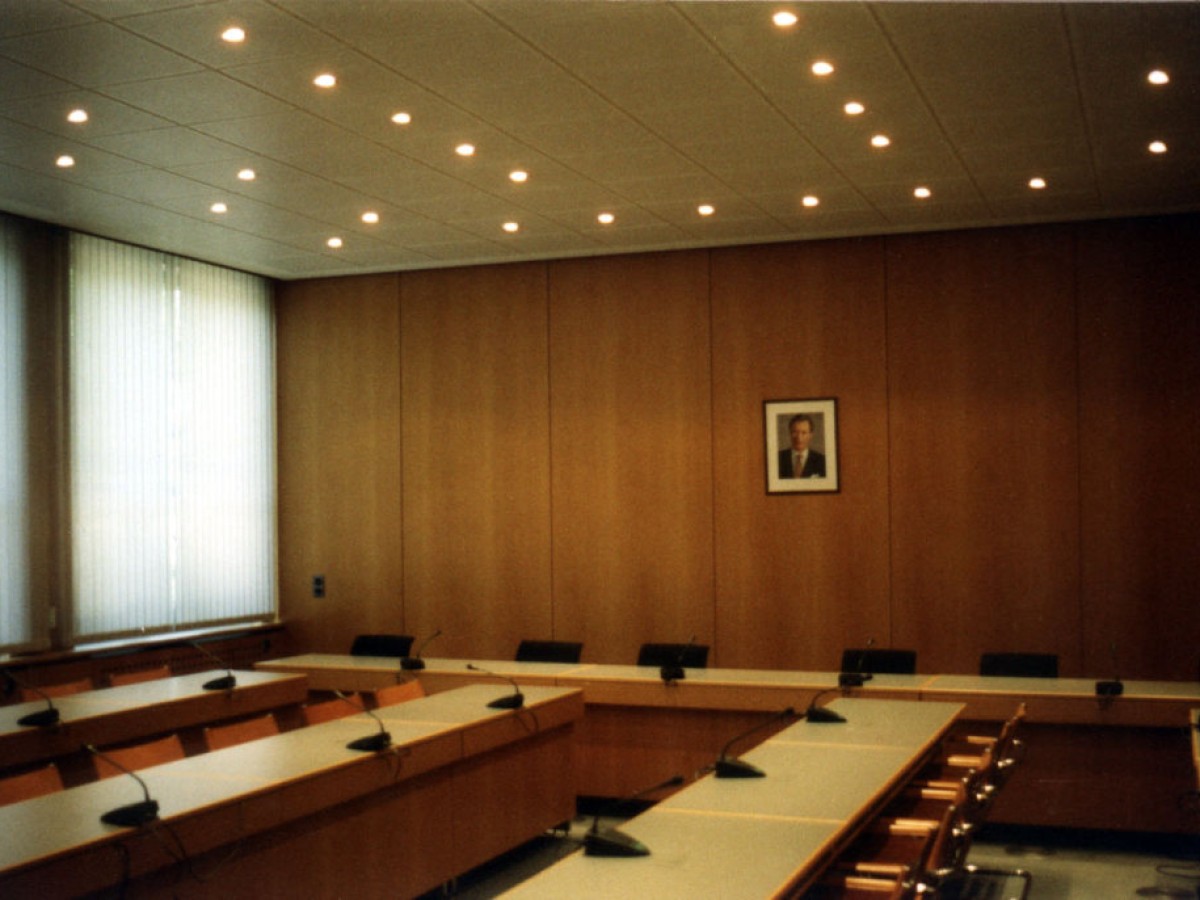 Kinoreal:
Gerhard Friedl
Book Launch and Films
November 21 and 22, 2019
Although his oeuvre includes only a few titles, Gerhard Friedl's work possesses a unique, unmistakable quality. The films
Knittelfeld – Stadt ohne Geschichte
(
Knittelfeld – A Town Without a History)
(1997) and
Hat Wolff von Amerongen Konkursdelikte begangen? (Did Wolff von Amerongen Commit Bankruptcy Offenses?)
(2004), made as part of his directing degree at the University of Television and Film Munich (HFF), definitively expanded the possibilities of documentary work. With seemingly simple means – static, precisely composed shots, steady horizontal pans and slow, sweeping zooms into the depths of the frame, tempered by a sober, report-like narration – Friedl's interplay with montage creates a crystal clear yet hermetic, tightly woven tapestry.
After finishing
Amerongen,
which garnered several awards at the 2004 Duisburger Filmwoche, Friedl turned to the labor struggles in the U.S. in the late 19th century, but
Panik von 94 (The Panic of 94)
never got beyond the research phase.
Shedding Details
(2009) and its unknown complementary piece
The "Frontier" Owners
(2008), which he made with Laura Horelli as part of a scholarship in the U.S., reveal traces of this exploration. They were intended as the start of a more comprehensive examination of the precarious working conditions experienced by service staff in Las Vegas.
Ten years after Friedl's death in the summer of 2009, the volume
Gerhard Friedl. Ein Arbeitsbuch (Gerhard Friedl. A Workbook)
provides the very first 360-degree view of the filmmaker's work. Three film programs and a reading offer the opportunity to delve into the fascinating realm of his art, with some of his work now revealed for the first time. (Volker Pantenburg)
The book Gerhard Friedl. Ein Arbeitsbuch, edited by Volker Pantenburg (Volume 34 in the series FilmmuseumSynemaPublikationen), is available from November 16 at the Film Museum, at Synema (Tel. 01/523 37 97), and at www.filmmuseum.at.



Kinoreal

is presented in cooperation with

dok.at

, the Austrian Documentary Film Alliance.
Related materials
For each series, films are listed in screening order.