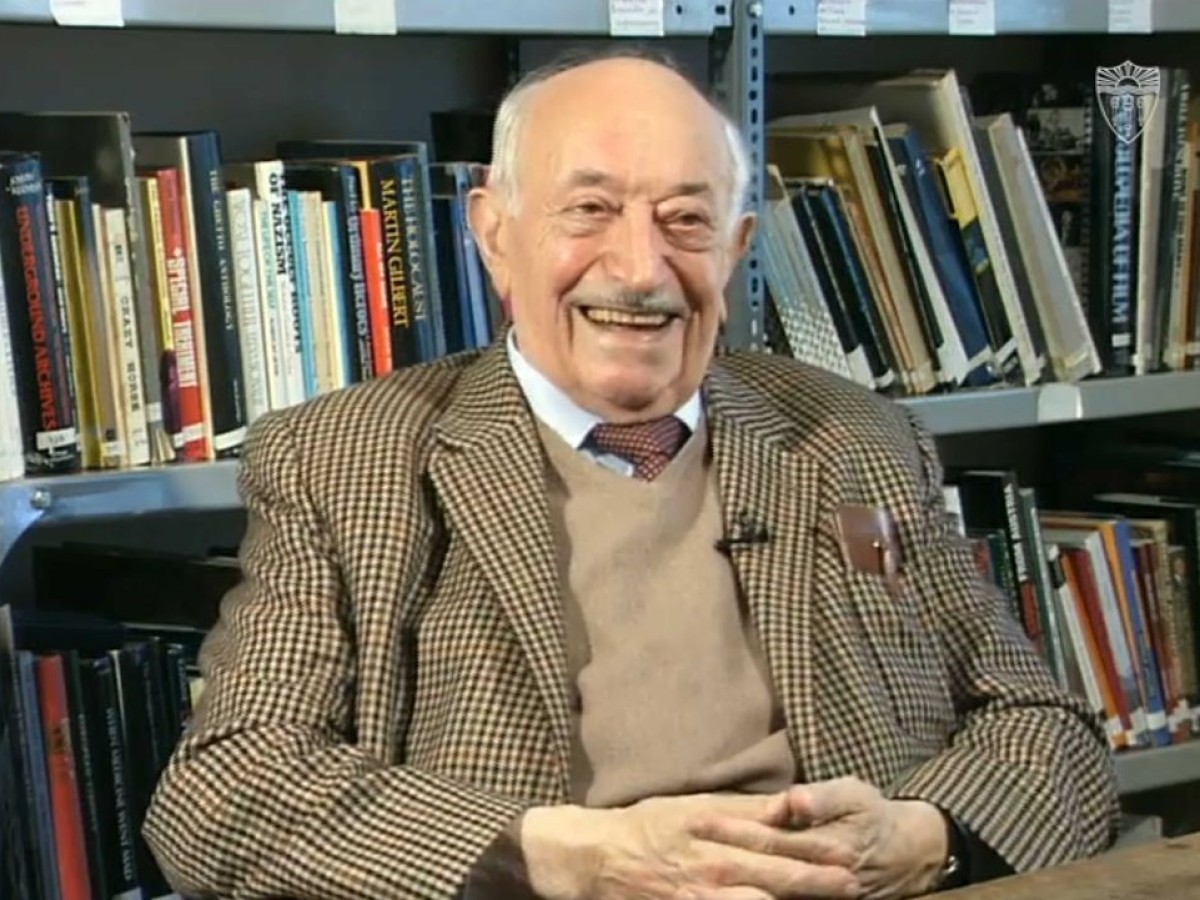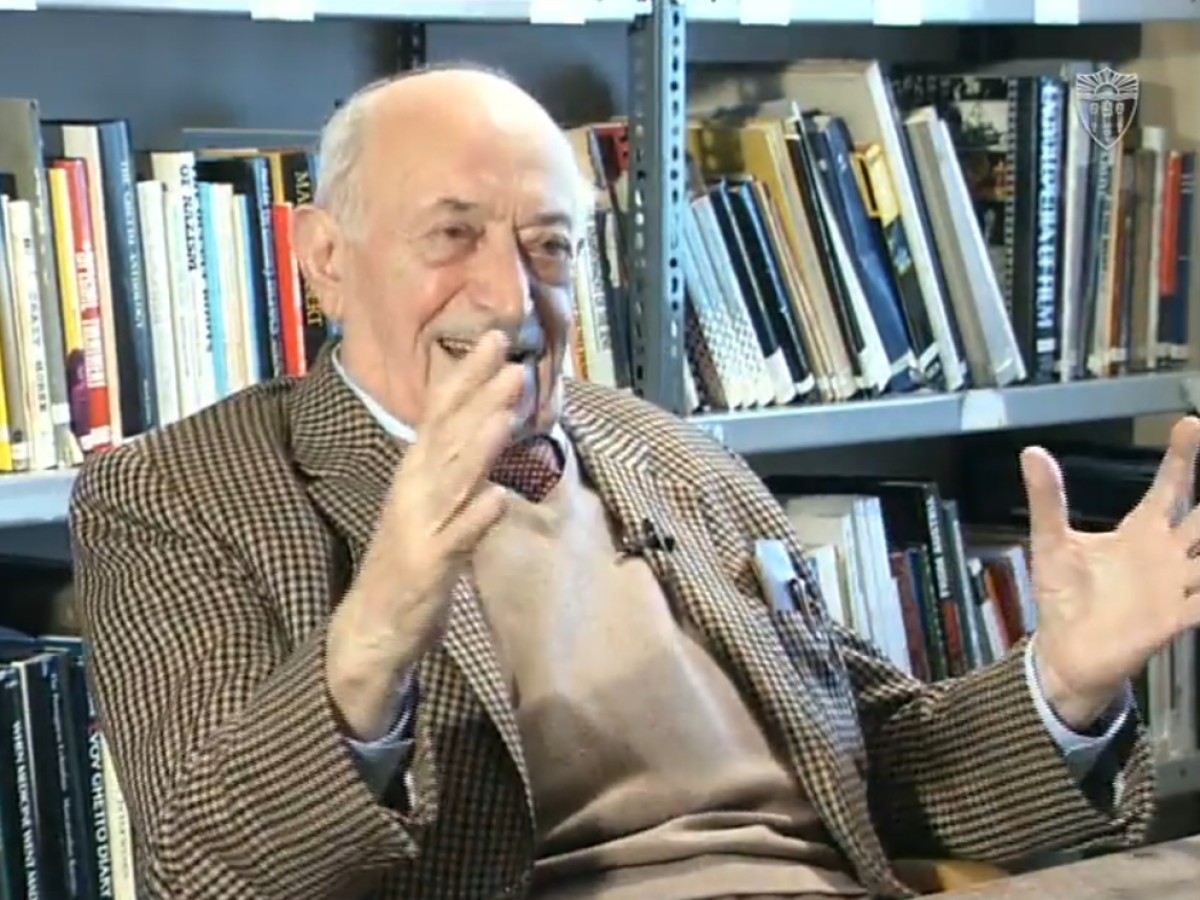 Simon Wiesenthal in Interview
"I am one of 500 out of 150,000"
January 12 to February 16, 2020
Simon Wiesenthal recounts his life story. In front of him, a table; behind him, a bookcase. Over a number of hours, everything remains still, as neither he nor the camera move an inch. This historical interview was conducted in 1997 by Albert Lichtblau for the collection of testimonies with survivors and witnesses of the Holocaust of the USC Shoah Foundation and will be screened in six parts on six consecutive Sundays. After each presentation, experts and contemporaries will delve deeper into the subjects touched upon in public discussions, contributing their own experiences as well as scientific and anecdotal material. Speakers include Albert Lichtblau, Danielle Spera, Eva Blimlinger, Christa Zöchling, Heidemarie Uhl, and Ariel Muzicant.
A joint event of the Film Museum and the
Vienna Wiesenthal Institute for Holocaust Studies/VWI
, in cooperation with the
Jewish Museum Vienna
, and the
Bruno Kreisky Forum for International Dialogue
.
1 euro solidarity contribution for the "Kulturpass" initiative
Related materials