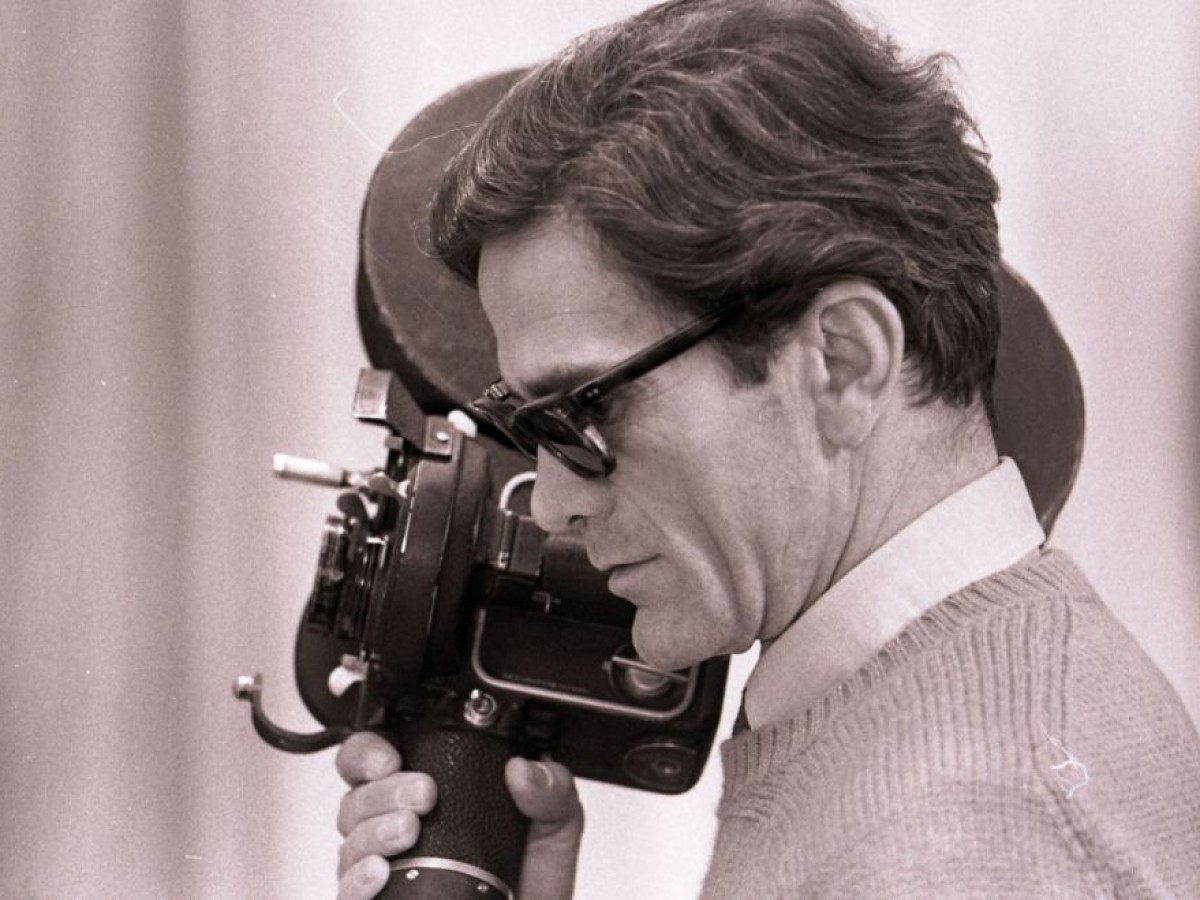 Films You Cannot See Elsewhere
The Amos Vogel Atlas – Chapter 13:
Pasolini Wüst. Films and Conversation
January 21, 2023

Ten months after Pier Paolo Pasolini's murder on November 2, 1975, his friend, the actress Laura Betti, initiated a documentary film project to decry the lackluster official investigation and the intentional disinformation about the case on public television. Betti found a key colleague in the filmmaker Ettore Scola. Other collaborators included Bernardo Bertolucci and Alberto Moravia and as (symbolic) authors/signatories, a list of a who's who of Italian cinema from Mauro Bolognini to Dacia Maraini. The result was a 42-minute intervention entitled Il silenzio è complicità, which includes a rare audio recording of a speech by Pasolini and remarkable interviews with his contemporaries. The Film Museum has a rare print of the original version that will open the program.
 
Complimenting it is Pasolinicode02112011 by Viennese based German filmmaker Ludwig Wüst on the occasion of the 36th anniversary of Pasolini's death. The film was shot at the site where Pasolini died and it unwinds the circumstances around the still-unsolved murder from an entirely different perspective. The screening will be followed by a conversation with Wüst about Pasolini's importance, especially for his own work, and will include a short reading of selected poetry by Pasolini. At the end of the evening, we will present the world premiere of Wüst's provocative short film Ecce Homo (2023) with Markus Schramm, which is inspired by Pasolini's writings. (Christoph Huber / Translation: Ted Fendt)

Reading and conversation with Ludwig Wüst

Amos Vogel (1921–2012), an Austrian-born Jew, became one of the most important figures in international film culture after his emigration to the United States. The Amos Vogel Atlas is a series dedicated continuing Vogel's oppositional legacy alongside the study of his literary estate, which is deposited in the Film Museum. Rarities from the collection represent key focal points.
Related materials