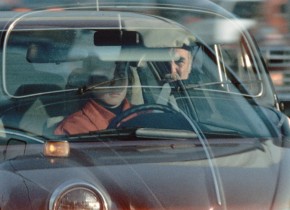 Restoration, Preservation and Digitization in Progress
Thomas Korschil



4 Films
Digitization and digital preservation (2K) of
Untitled
(1990),
Spring
(1991),
Sunset Boulevard
(1991) and
Platz da, Halt
(1993), based on the 16mm reversal originals and original negatives. Commissioned by Thomas Korschil and funded by the Federal Ministry of Arts, Culture, Public Service and Sport
"Praktiken des Lehr- und Unterrichtsfilms in Österreich"
Digitization and digital preservation (2K) of educational films from the collection of the Austrian Film Museum and other holdings, including the Österreichisches Volkshochschularchiv and the Vienna University of Technology, as part of the research project "Practices of Educational and Instructional Film in Austria" by the University of Vienna in cooperation with the Ludwig Boltzmann Institute for Digital History
Projektwebsite
Wienfilm

1896-1976
Austria, 1977, Ernst Schmidt jr.
Digital restoration (2K) based on the original 16mm negative.



Wonders of the Sea
USA, 1922, John Ernest Williamson
Digital restoration (4K) and reconstruction based on surviving 35mm positive prints.