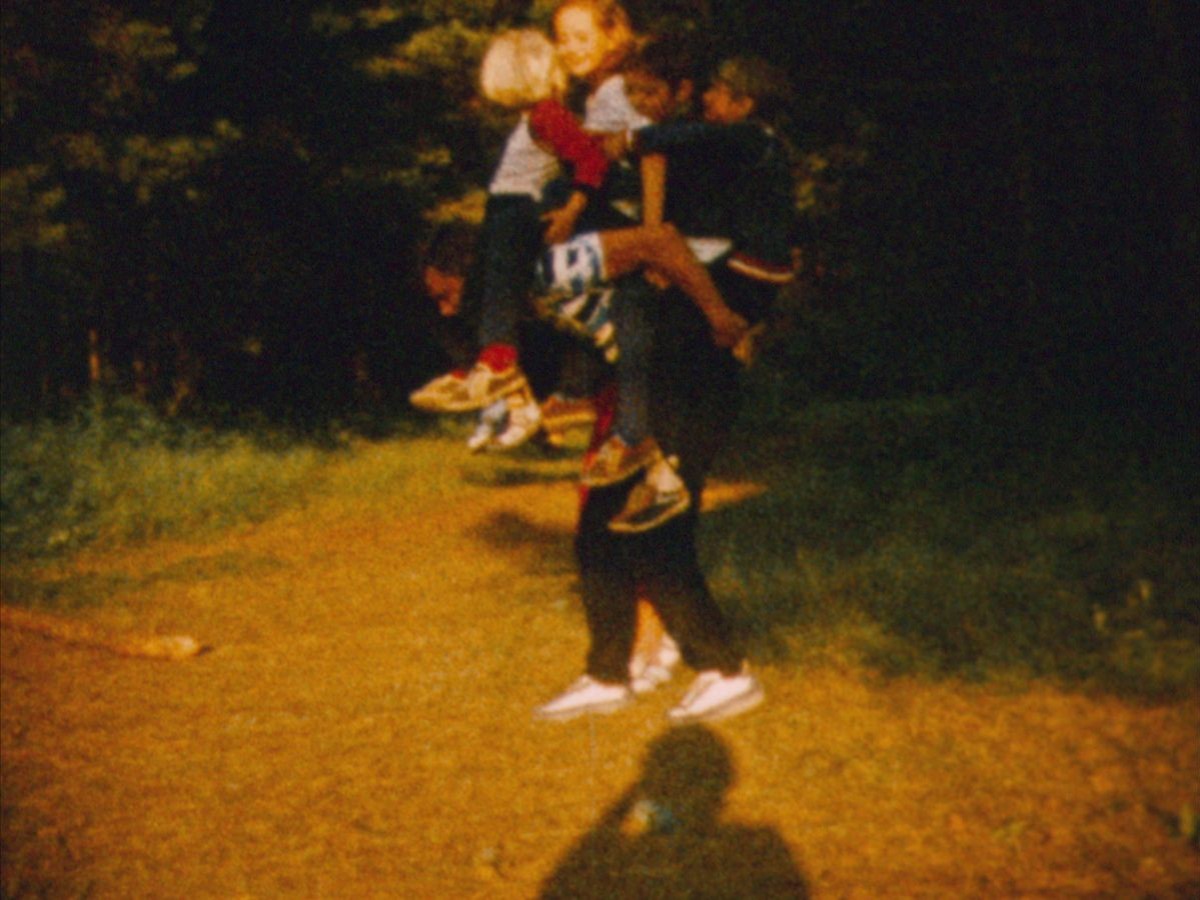 Birgit Kohler
That Things Are "Status Quo" Is the Catastrophe.
In the spirit of Walter Benjamin, the six documentaries featured in this program can be described as disaster films – the catastrophes here are not imminent, but already a given. Events of contemporary history fall into this category just as much as catastrophic upheavals in personal lives, and in most cases the one is related to the other. The misery of a loser of German reunification, the chutzpah of a  murdering mercenary and the psychological crisis of a filmmaking woman are embedded in the social context. What ultimately makes these films political, however, is their form. They explore topics that regularly spark controversial discussions – the portrayal of precarious living conditions, the treatment of perpetrators and victims, the depiction of cruelty, the thematization of intimate feelings in a first person-narrative – and have to deal with the danger of exposure or the risk of navel-gazing. All of them examine closeness and distance in their own manner. The fact that they work beyond established formats of representation, do not adhere to the usual rules, question conventions, shake one's own convictions, cause unrest, trigger discomfort, irritate and disturb, that they, in short, challenge us to think, makes them – in the sense of Amos Vogel – subversive.
Birgit Kohler will be present during the Viennale and will accompany the screenings with introductions and discussions.
October 25, 21.15h | November 24, 18.30h
Program Birgit Kohler I
Phantasiesätze (Fantasy Sentences)
2017, Dane Komljen
Das Block (The Block)
2006, Stefan Kolbe, Chris Wright
With
Dane Komljen in attendance on October 25
October 26, 18.30h | November 24, 21.00h
Program Birgit Kohler II
Sieben Mal am Tag beklagen wir unser Los und nachts stehen wir auf, um nicht zu träumen (Seven Times a Day we Bemoan Our Lot and At Night We Get Up to Avoid Dreaming)
2014, Susann Maria Hempel
Terra de ninguém (No Man's Land)
2012, Salomé Lamas
With
Salomé Lamas in attendance on October 26
October 25, 11.00h | November 25, 18.30h
Program Birgit Kohler III
Measures of Distance
1988
,
Mona Hatoum
Demain et encore demain/Journal 1995 (Tomorrow and Tomorrow/Diary 1995)
1997, Dominique Cabrera
Birgit Kohler is co-director of Arsenal – Institute for Film and Video Art in Berlin. From 2002 to 2019, she was a member of the Berlinale Forum selection committee, and as interim director she was responsible for the section's main program in 2019. Her curatorial projects, publications and teaching focus primarily on contemporary documentary filmmaking and a wide range of artistic positions in contemporary international cinema. Most recently, she published "Spielarten des Dokumentarischen – Politik und Ästhetik im Kino von Anja Salomonowitz", in: Isabella Reicher (ed.):
Eine eigene Geschichte. Frauen Film Österreich seit 1999
(Sonderzahl, 2020).
Related materials
Link
In the Viennale podcast
AT FILMS
Patrick Holzapfel talks to Birgit Kohler about her programs.